Print
"Looking Good: Glamour Across Time, Portraits Holding Still." SSENSE. 2021.
"A Manual For Things Unseen." Billie Zangewa Exhibition. Lehmann Maupin Gallery. 2020.
"Zanele Muholi: Repertoires of Resistance." (Cover Piece) Tate Etc. 2020.
"How to Haunt History." Manual: A Journal about Art and Its Making. Providence: Rhode Island School of Design. 2020.
"David Hartt," in Among Others: Blackness at MoMA. New York: Museum of Modern Art. 2019.
"Seydou Keïta and Malick Sidibé," in Black Refractions: Selections from The Studio Museum in Harlem. New York: American Federation of Arts. 2019.
"A Modest and Hidden Complexity: The Legacy of David Goldblatt's PhotoBooks," The Photobook Review. New York: Aperture. 2018 (15): 24–25.
"On Sebenzile and Sibusiso" in Zanele Muholi: Somnyama Ngonyama: Hail the Dark Lioness. New York and London: Aperture and Autograph ABP. 2018.
"Allison Janae Hamilton: The Makings of Landscape," in Fictions: The Studio Museum in Harlem. New York: The Studio Museum. 2018.
"From Deconstructed Spaces to Emotional Cartographies," in Recent Histories: Contemporary African Photography and Video Art. Göttingen: Steidl. 2017.
"From the Quotidian to the Monumental: The Wayfaring Ways of Edson Chagas and François-Xavier Gbré." IMA Magazine, 22. Tokyo: IMA. 2017.
Online
"Between Sound and Citation: Zora J Murff's True Colors." MoMA Magazine, March 2022.
"Looking Good." SSENSE, July 2021.
"How Santu Mofokeng Shaped South African Photography." New Yorker, February 2020.
"Between Pathos & Seduction." John Edmonds Exhibition. Company Gallery, June 2019.
"Bisi Silva Changed the Way We See African Photography." Aperture, February 2019.

"Black is Brilliant," In Conversation with David Hartt. Aperture, March 2018.
"Across a Racial Divide: Images of Everyday Life under Apartheid." The PhotoBook Review, November 2017.
"Monochrome Lagos." Africa is a Country, May 2016.
"Emotional Cartographies," In Conversation with Mimi Cherono-Ng'ok. 1:54, October 2015.
"Along the Constant Horizon: The Territories of Mame-Diarra Niang." Another Africa, September 2015.
Autoportrait: Samuel Fosso
Autoportrait is the first comprehensive survey of the multifaceted oeuvre of Nigerian photographer Samuel Fosso (born 1962). This landmark monograph demonstrates Fosso's unique departure from the traditions of West African studio photography, established in the 1950s and '60s by modern masters Seydou Keïta and Malick Sidibé. By charting his conceptual practice of self-portraiture, and sustained engagement with notions of sexuality, gender and self-representation, this book reveals an unprecedented photographic project.
Published: 2020, Steidl / The Walther Collection
Role: Contributor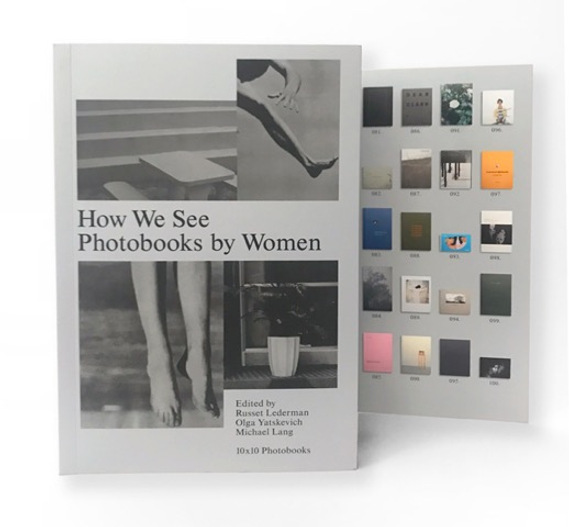 How We See: Photobooks By Women
A comprehensive 'books on books' anthology, How We See: Photobooks By Women explores the distinctive content, design and intellectual attributes in photobooks produced by women. Featuring 100 publications made throughout the 20th and 21 centuries, selected and introduced by 10 selectors across the globe, How We See additionally includes 100 historical books by women photographers, an annotated chronology, author and visual indexes, and essays by photographer Ishiuchi Miyako; Magnum Foundation Executive Director, Kristen Lubben and an interview with Valentina Abenavoli of Akina Books.
Published: 2018, 10x10 Photobooks
Role: Selector
Life and Dreams
Life and Dreams: Contemporary Chinese Photography and Media Art is the first extensive catalogue of works by Chinese artists represented in The Walther Collection. Showing visually inventive and emotionally compelling artworks by 44 groundbreaking artists, Life and Dreams demonstrates the remarkable speed with which photography and media art have occupied important positions within the field of experimental Chinese art since the early 1990s, and the widespread adoption of these media and forms by successive generations of artists.
Published: 2018, Steidl / The Walther Collection
Role: Managing Editor
Recent Histories
Providing a point of entry to engage critically with current practices and the frameworks of contemporary African photography and video art, Recent Histories: Contemporary African Photography and Video Art from The Walther Collection unites the perspectives of 14 contemporary artists across Africa and the African Diaspora, who investigate social identity, questions of belonging, and an array of sociopolitical concerns.
Published: 2017, Steidl / The Walther Collection
Role: Editor & Contributor
Structures of Identity
Photographic portraits are more than mementoes of friends and family. They are markers of social identity. Structures of Identity examines how photographers, across a range of cultures and historical periods, have used portraiture to affirm or challenge social stereotypes constructed around notions of race, gender, class, and nationality. Reflecting on the ways that portrait photography has been deployed, Structures of Identity visualizes the political and cultural factors that shape individual and collective subjectivities, with a particular focus on the relation between self-representation and social identity.
Published: 2017, Steidl / The Walther Collection
Role: Editor & Contributor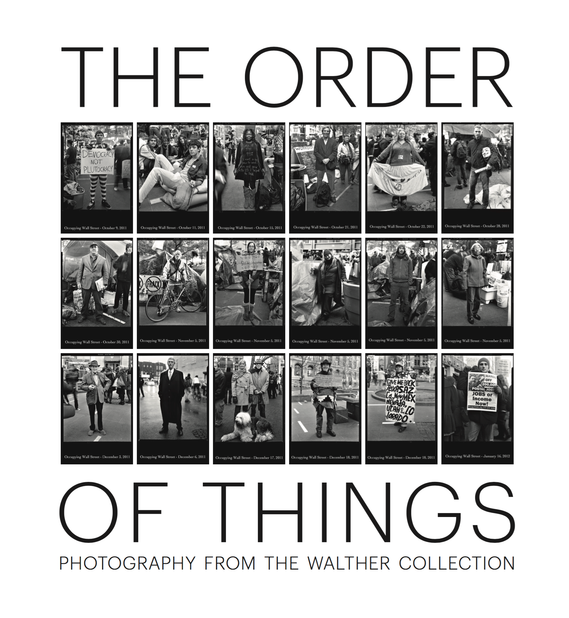 The Order of Things
The Order of Things: Photography from The Walther Collection focuses on serial portraiture and landscape photography,time-based performance, and vernacular imagery from the 1880s to the present, bringing together a dynamic selection of works by artists from Africa, Asia, Europe,and North America. Setting the pioneers of the German New Objectivity movement in dialogue with contemporary artists working with grids or essays, as well as nineteenth-century mug shots and scientific studies,the catalog interrogates and reveals a set of formal similarities and methods, as photographers turn from pictorial representation toward systems of knowledge.
Published: 2015, Steidl / The Walther Collection
Role: Editorial Assistant